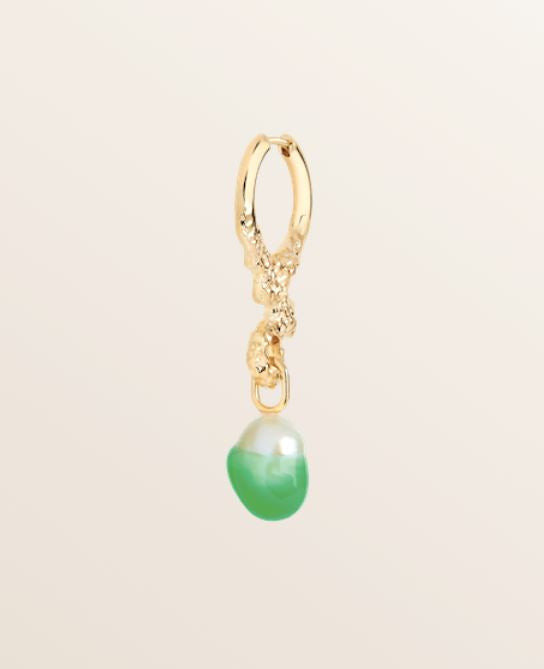 By maria black
MIRAN GOLD PLATED EARRING WITH GREEN PEARL
EDITOR'S WRITE-UP :
Miran earring has stunning, never-ending details which will add a colorful dimension to your look. The textured earring is attached with a baroque freshwater pearl which has been handdipped in translucent colored resin.
DESCRIPTION :
Material: 925 Sterling Silver
Plating: 22K Gold Plating
Inner diameter: 12 mm / Pearl: 8-9 mm.
The pearl is natural and varies in size and shape.
The resin is hand mixed so each piece will have a unique color.