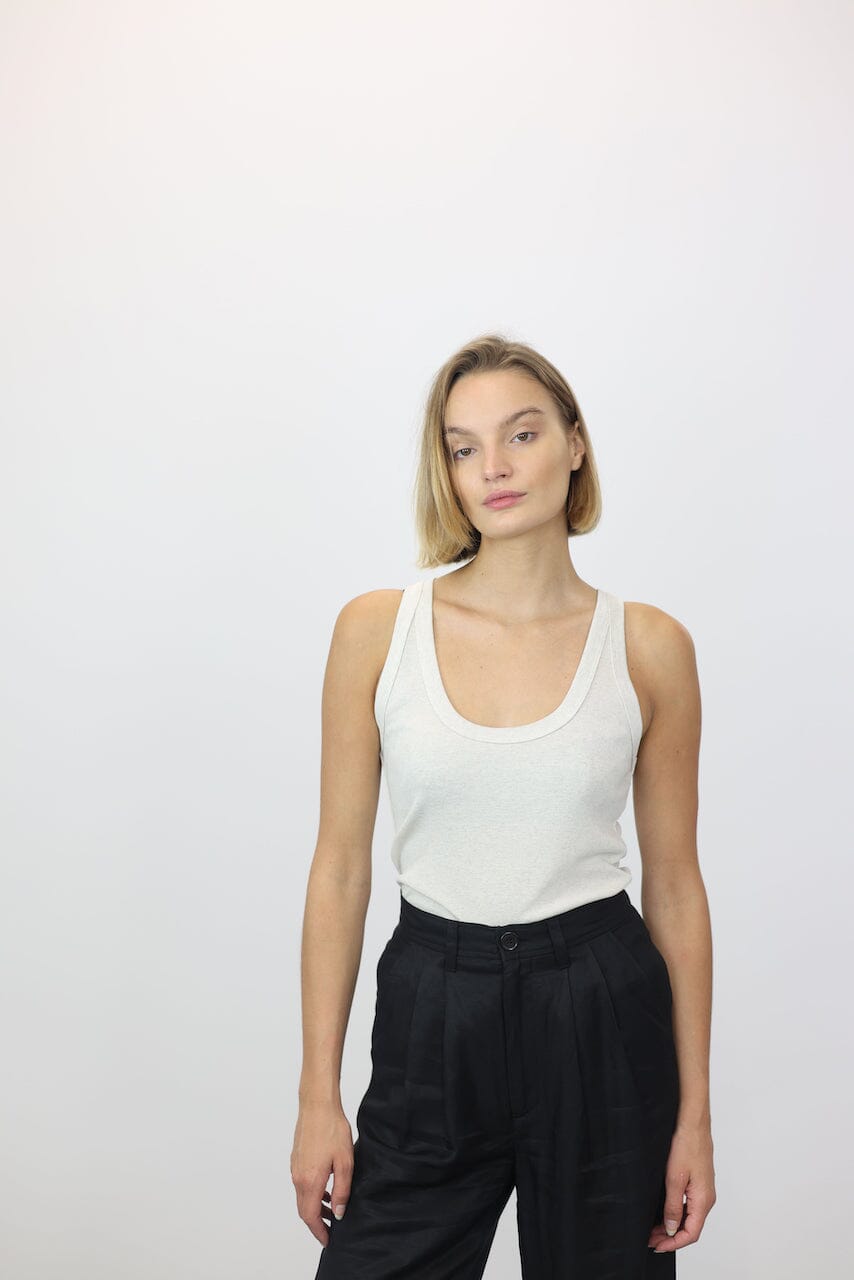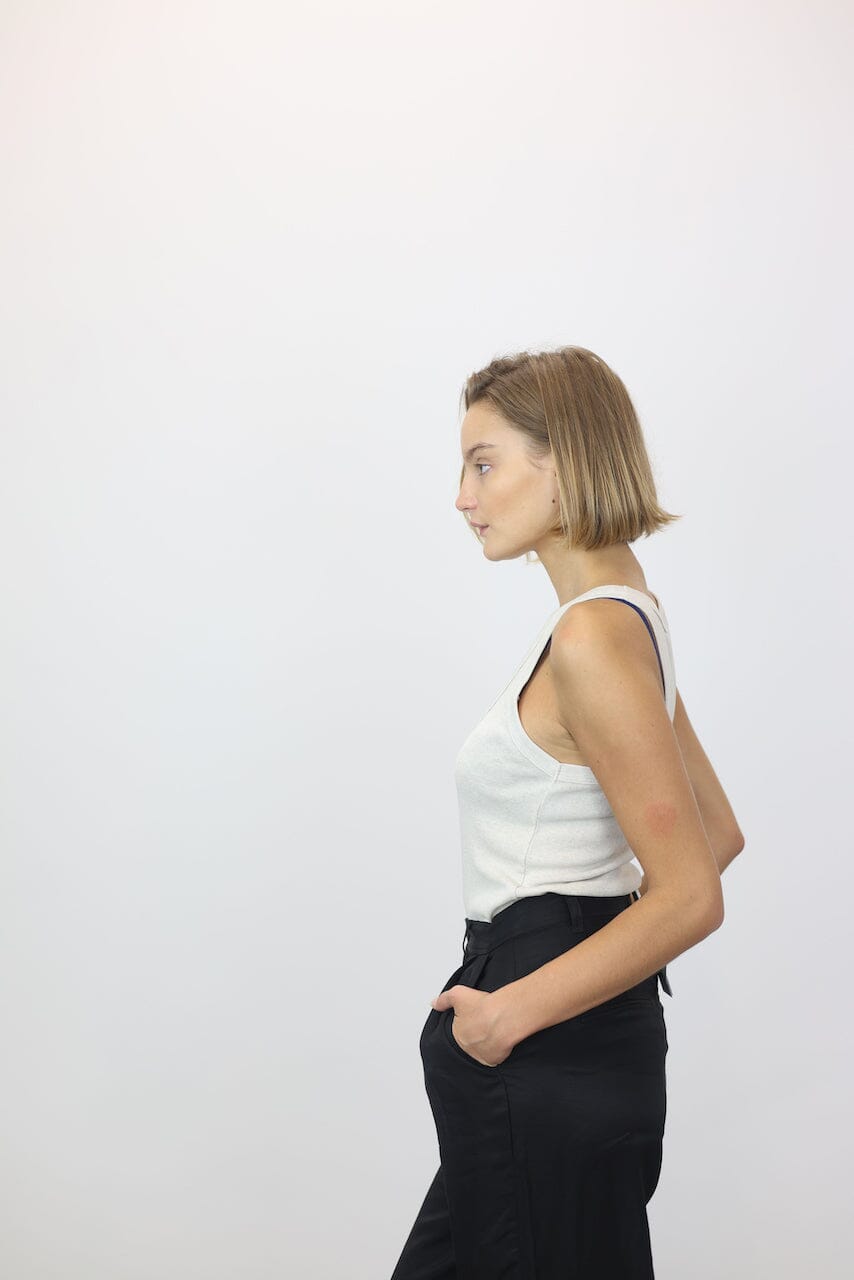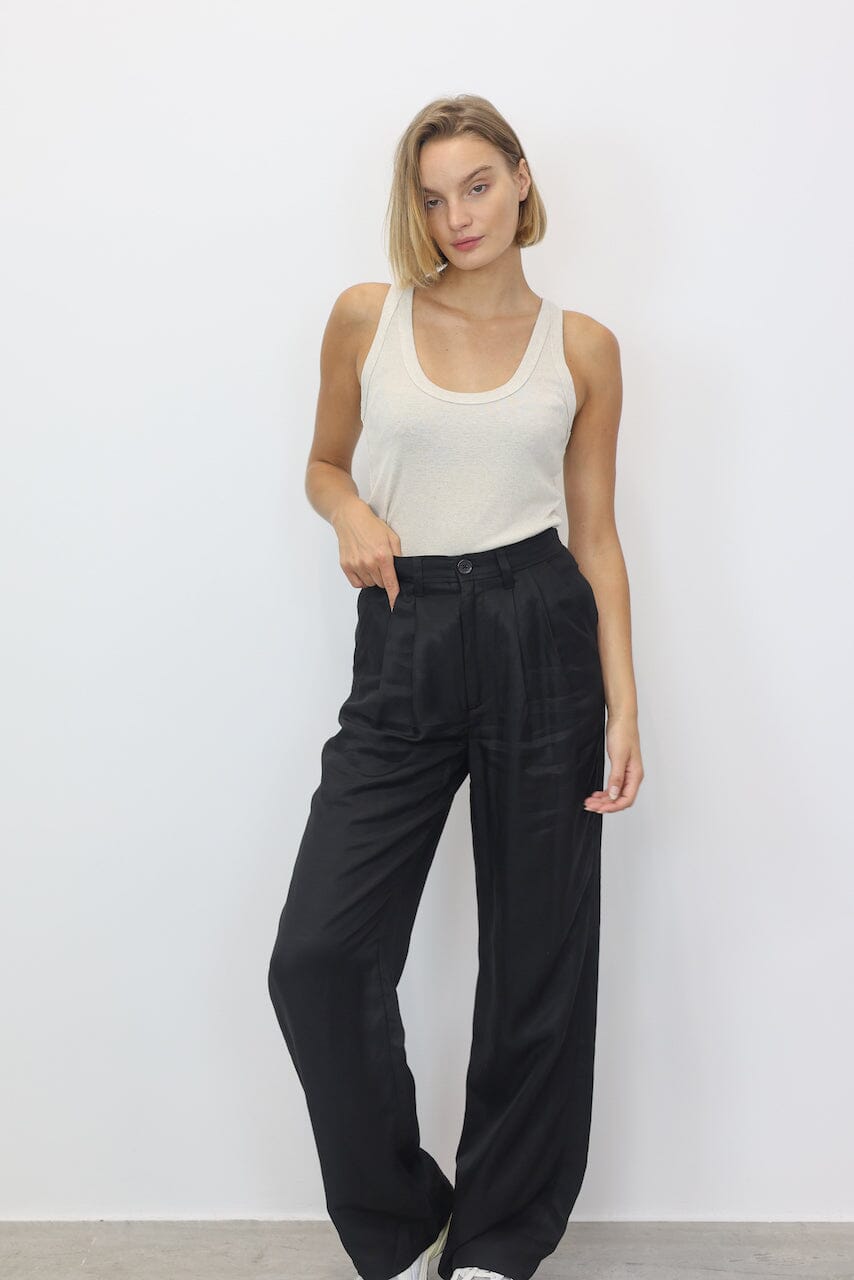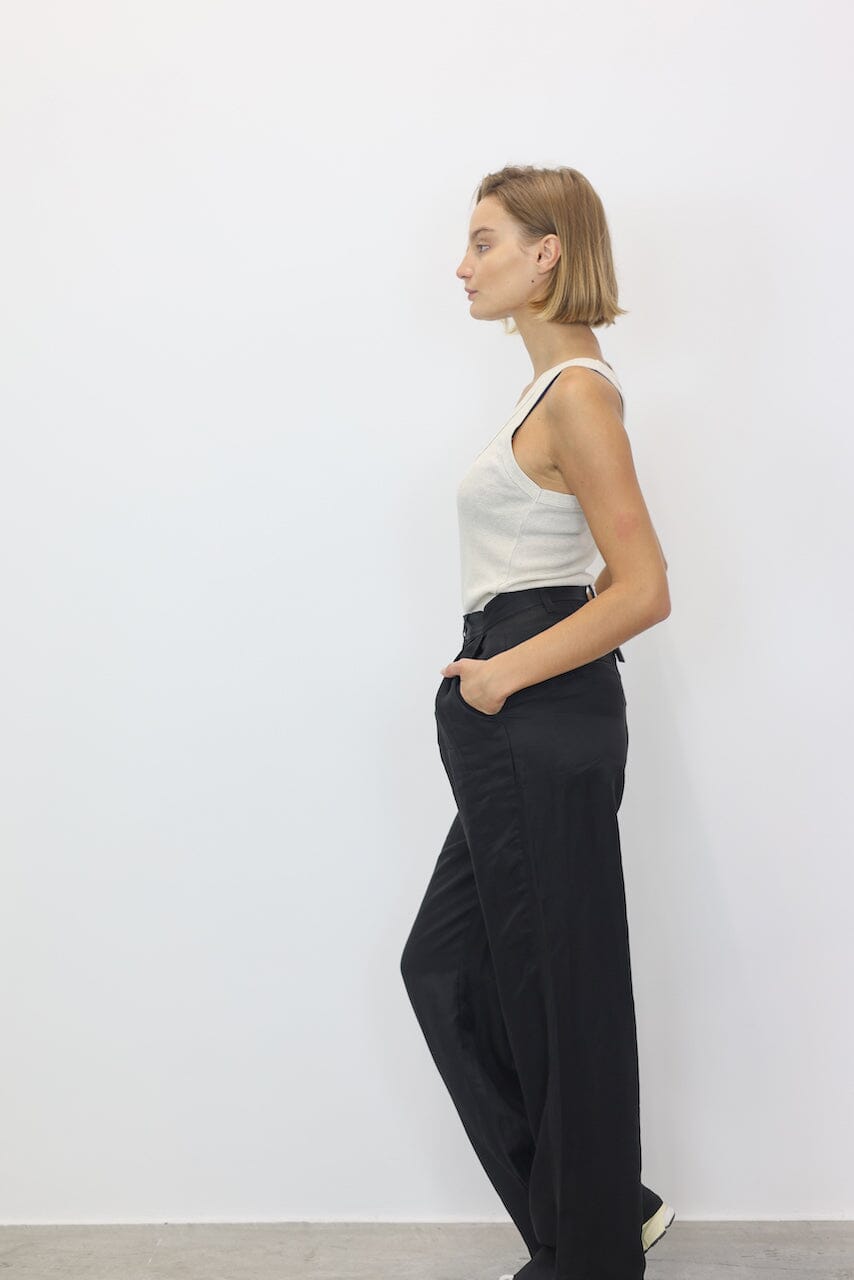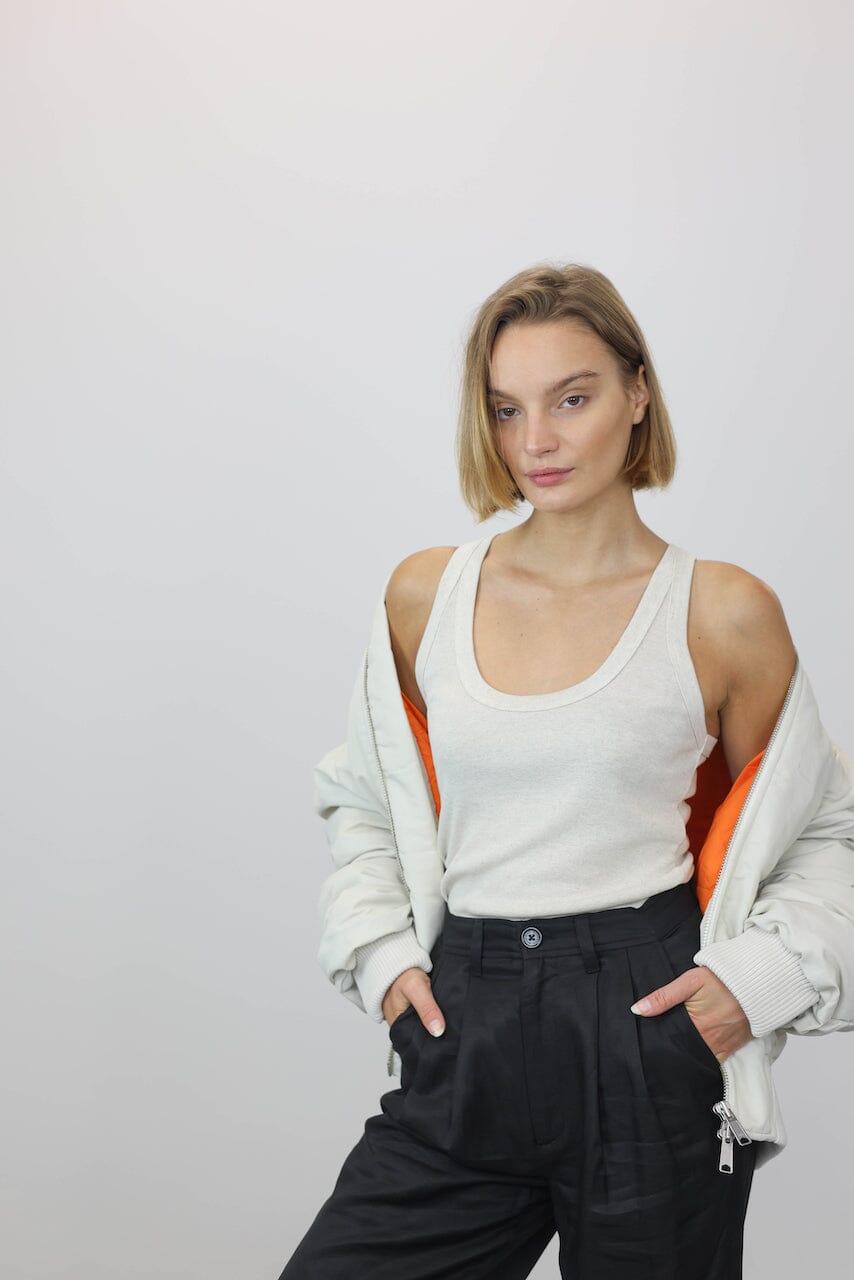 By rohe
HEMP TANK TOP IN CREAM MELG
EDITOR'S WRITE-UP :
This tanktop is made from a high-quality blend of hemp and other fibers, providing you with a luxuriously soft piece of clothing that's both stylish and sustainable. The cream melg coloring gives this tank a subtle warmth and a timeless aesthetic.
DESCRIPTION :
Emily is wearing a size 36.
70% lycocell 30% hemp.