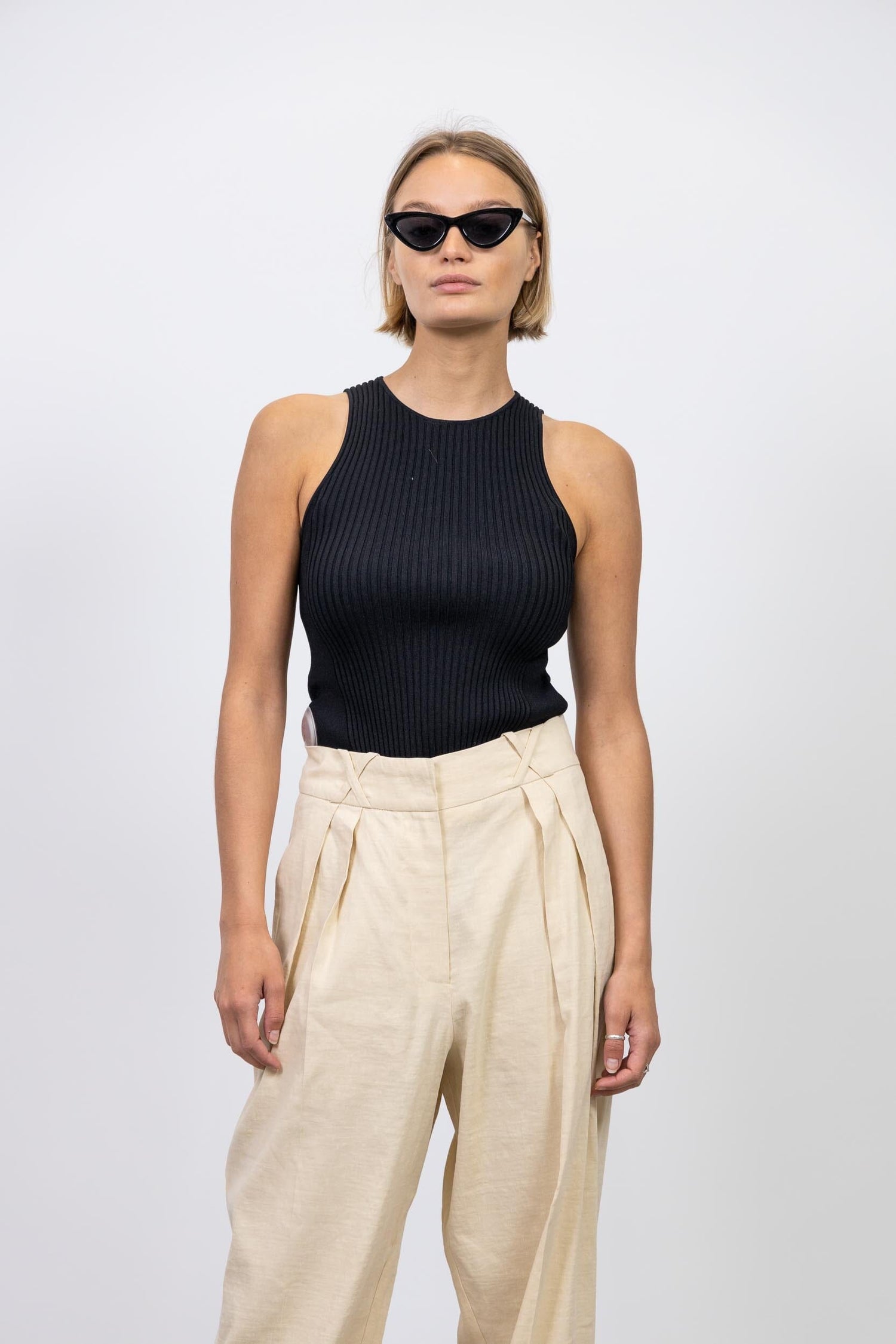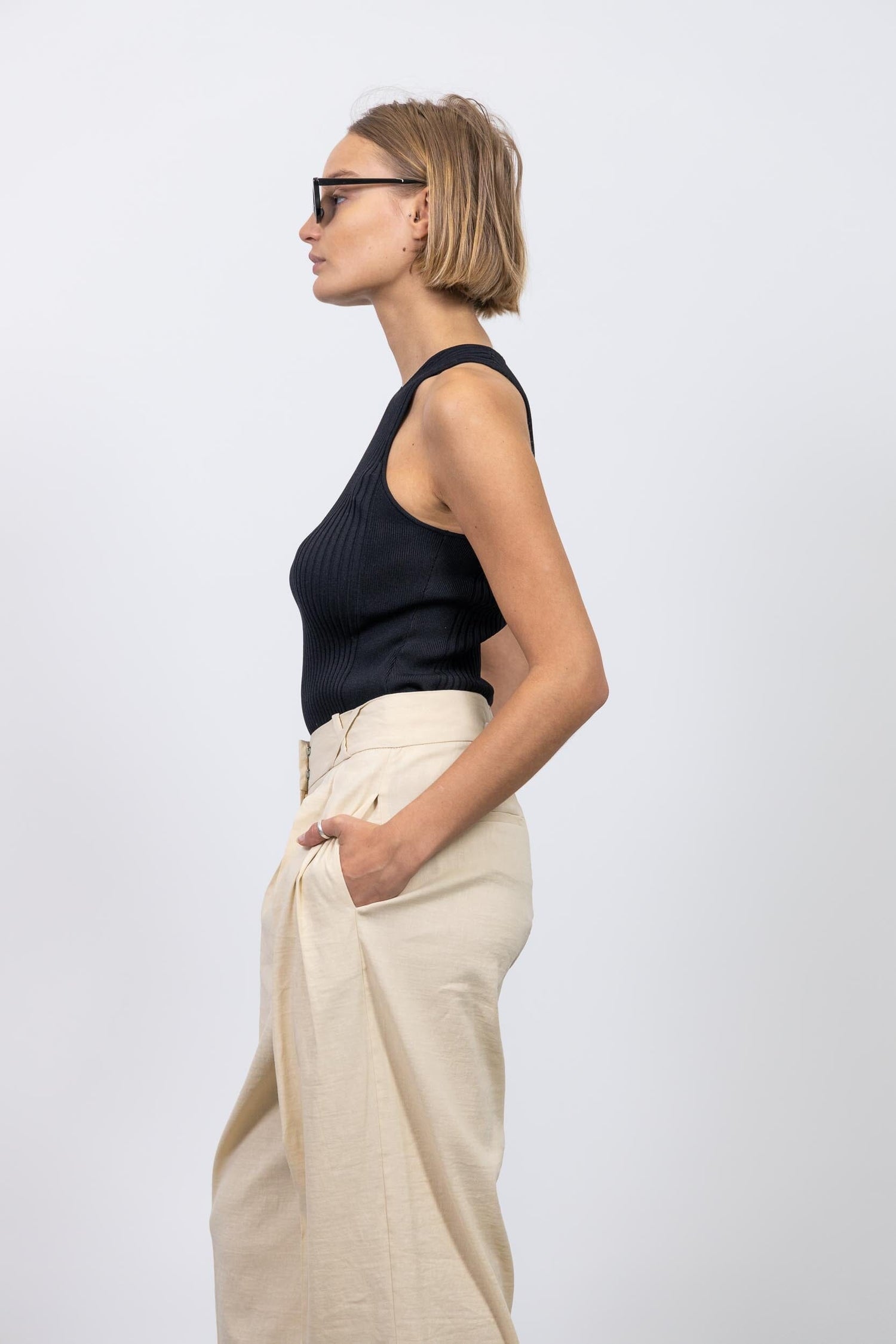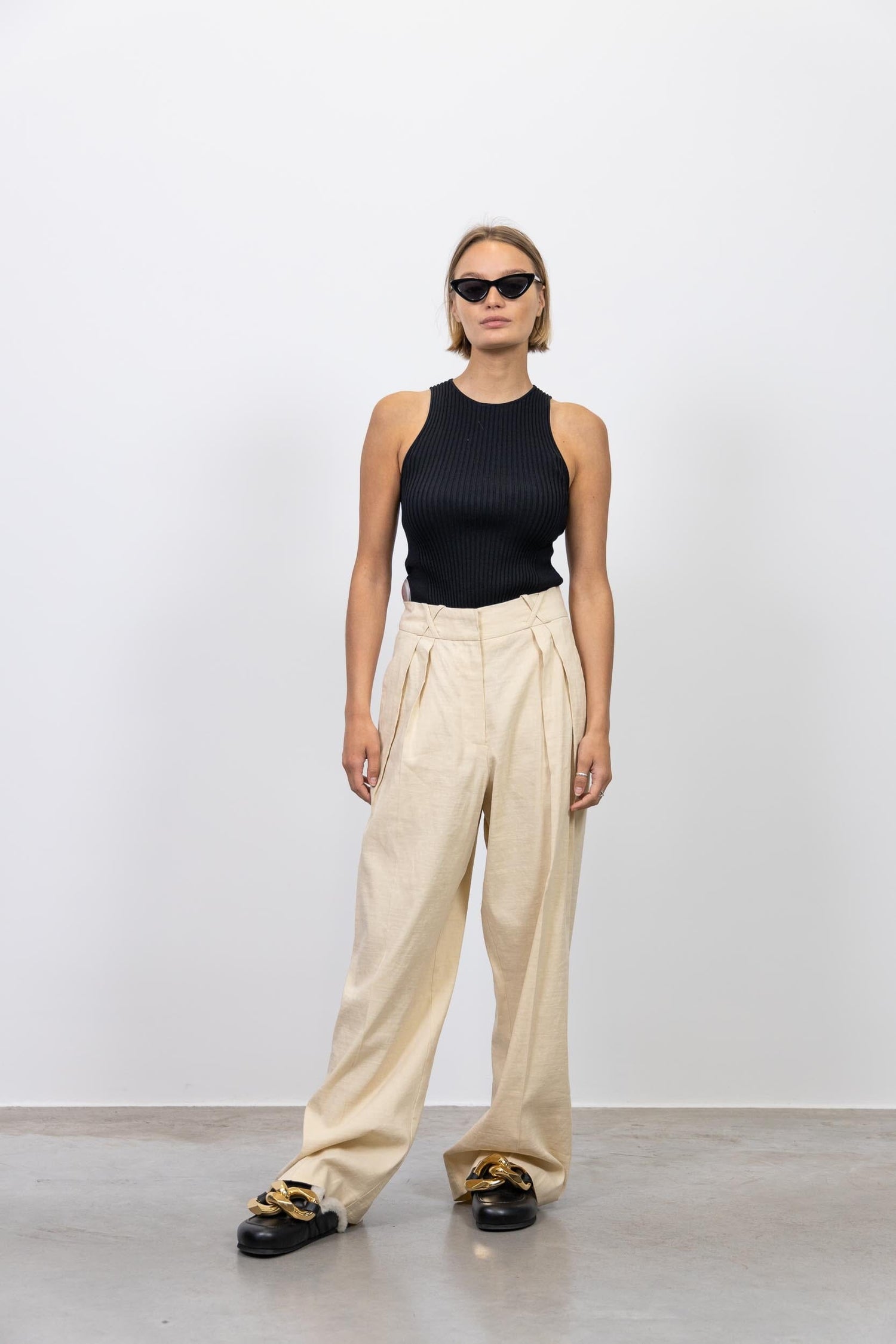 By ganni
SLEEVELESS RIBBED TANK TOP
EDITOR'S WRITE-UP :

Constructed of a ribbed knit fabric, this sleek, sleeveless Melange Top provides an ultra-slim silhouette, offering all-day comfort. Featuring a round neckline, this black top is designed to hug your figure and provide a flattering, timeless look.
DESCRIPTION :
Emily is wearing a size S.
55% rayon, 29% polyamide, 16% elastane.