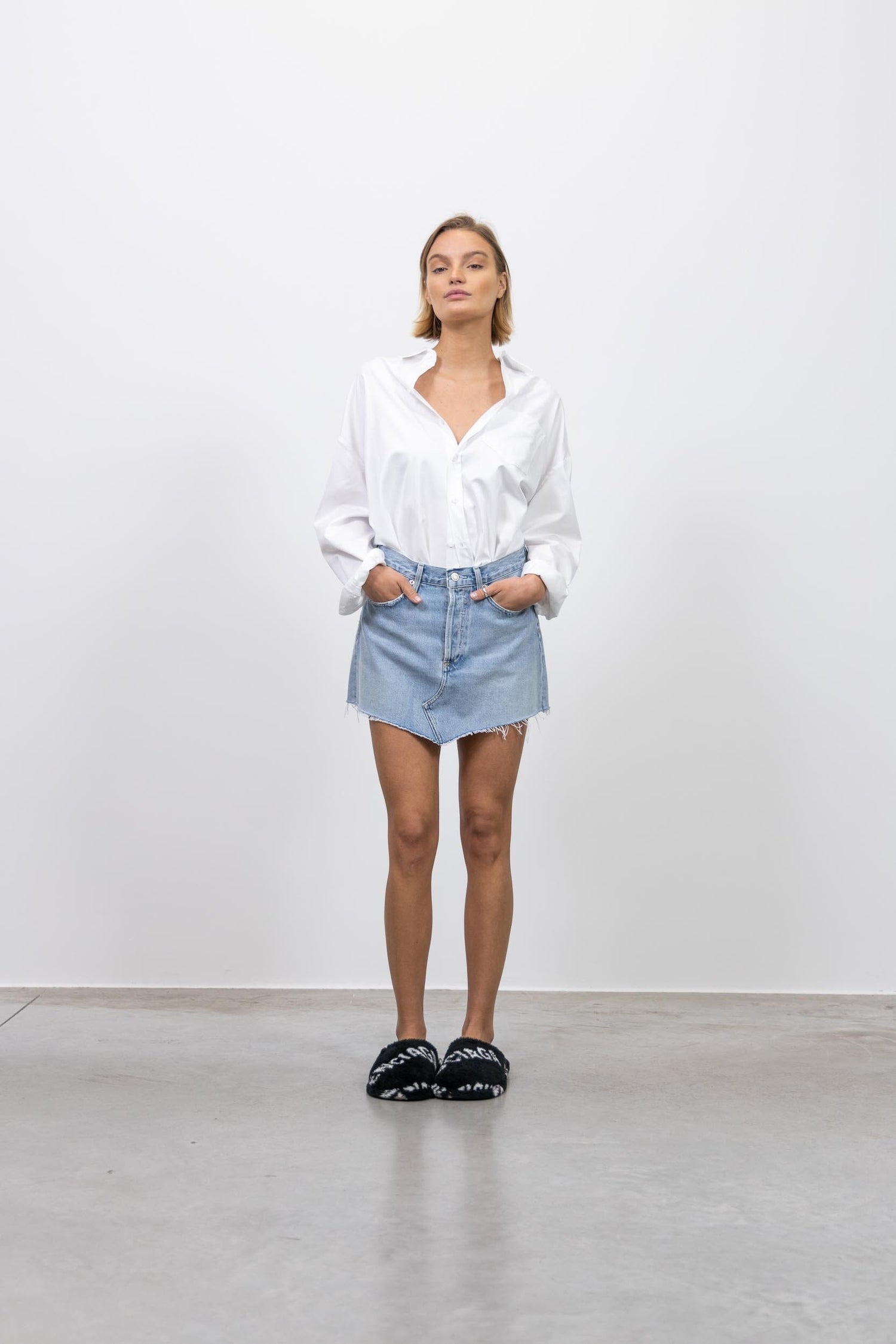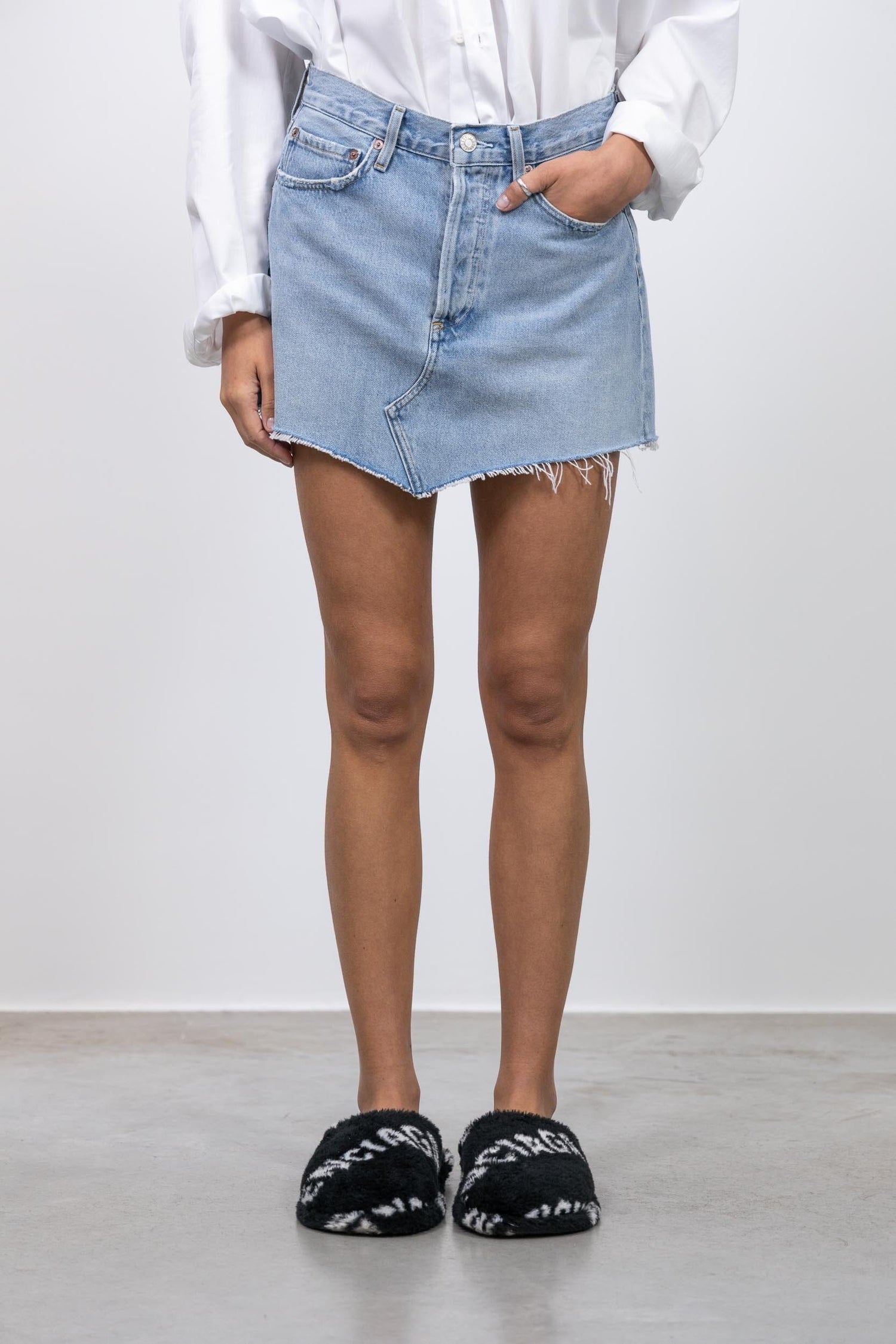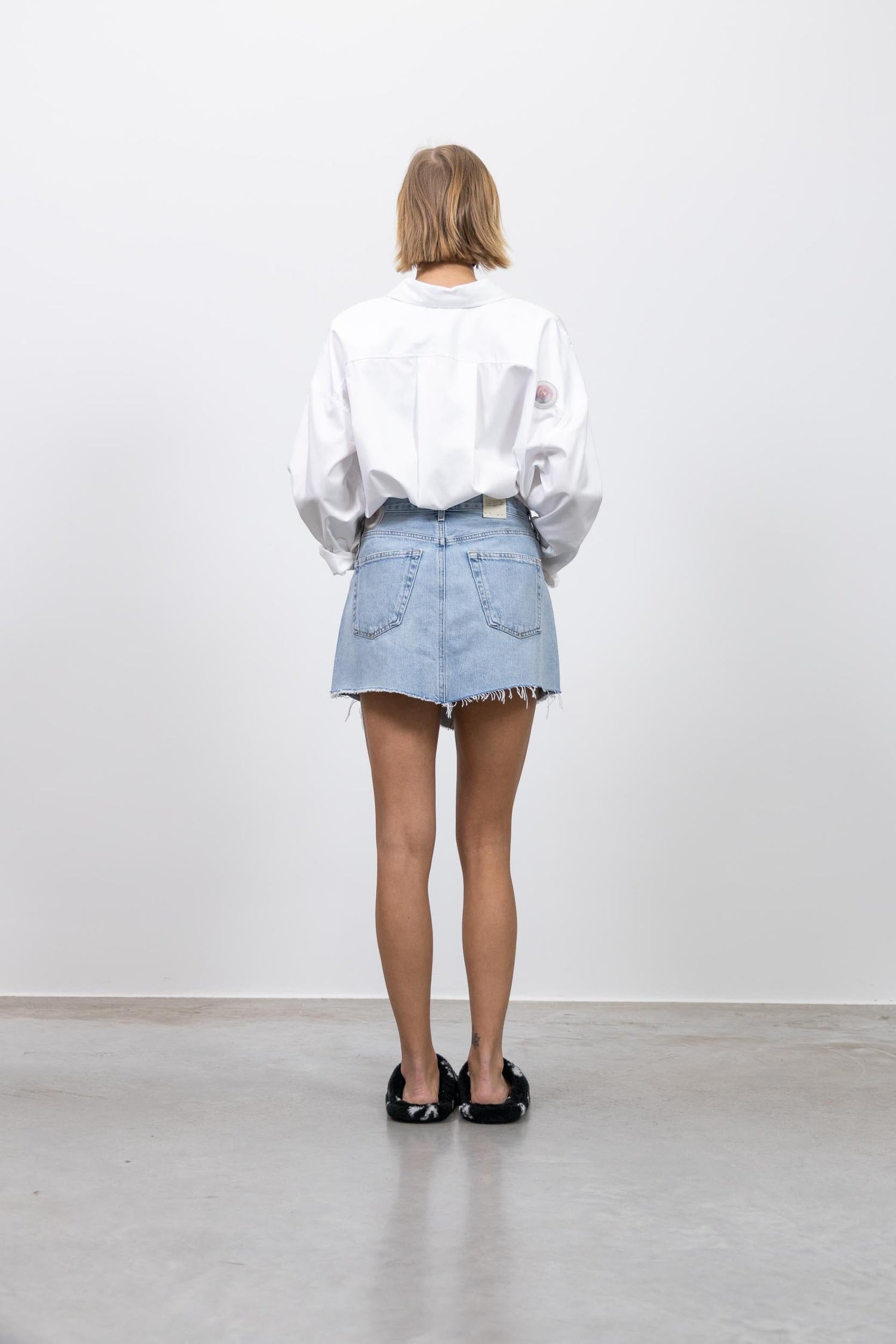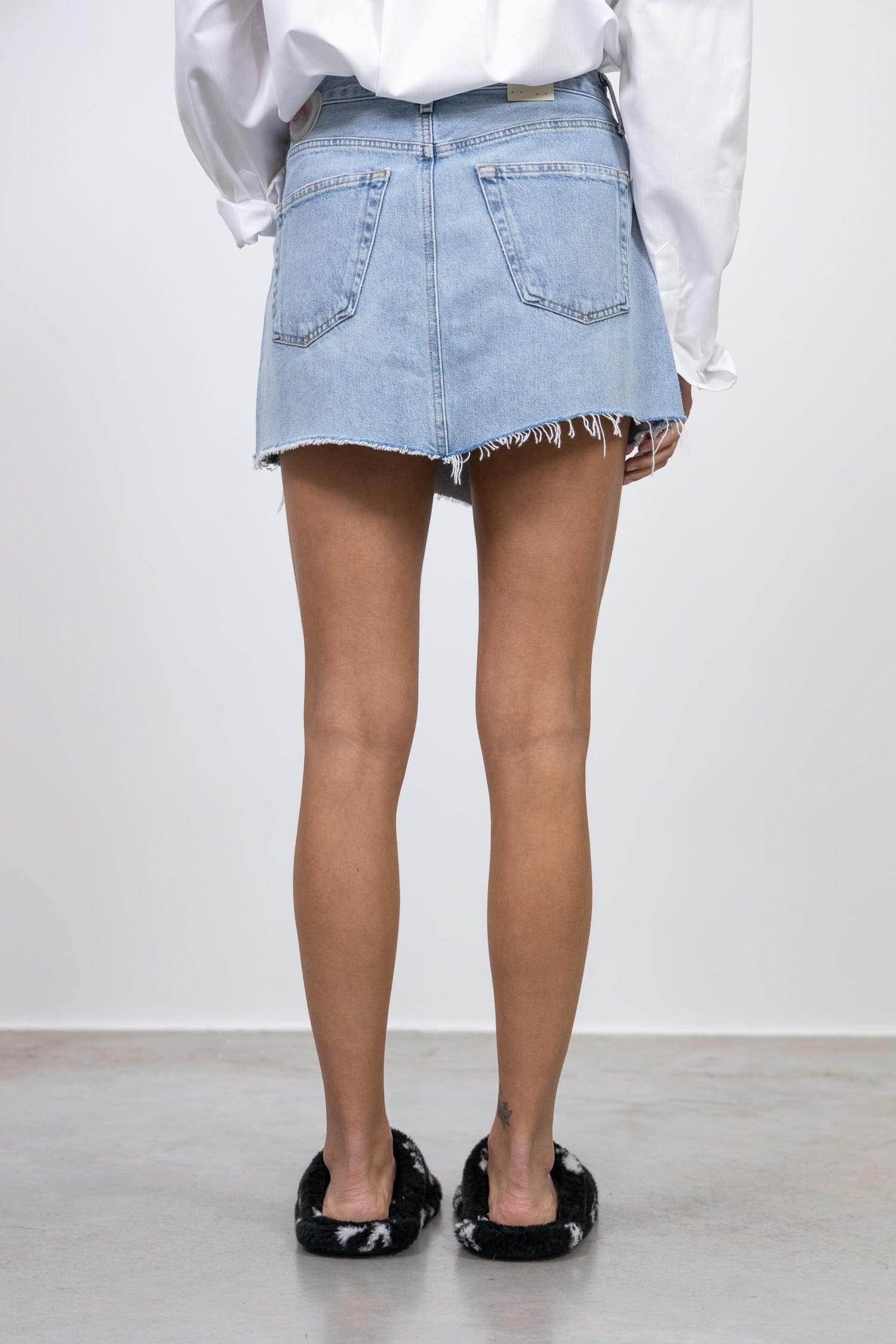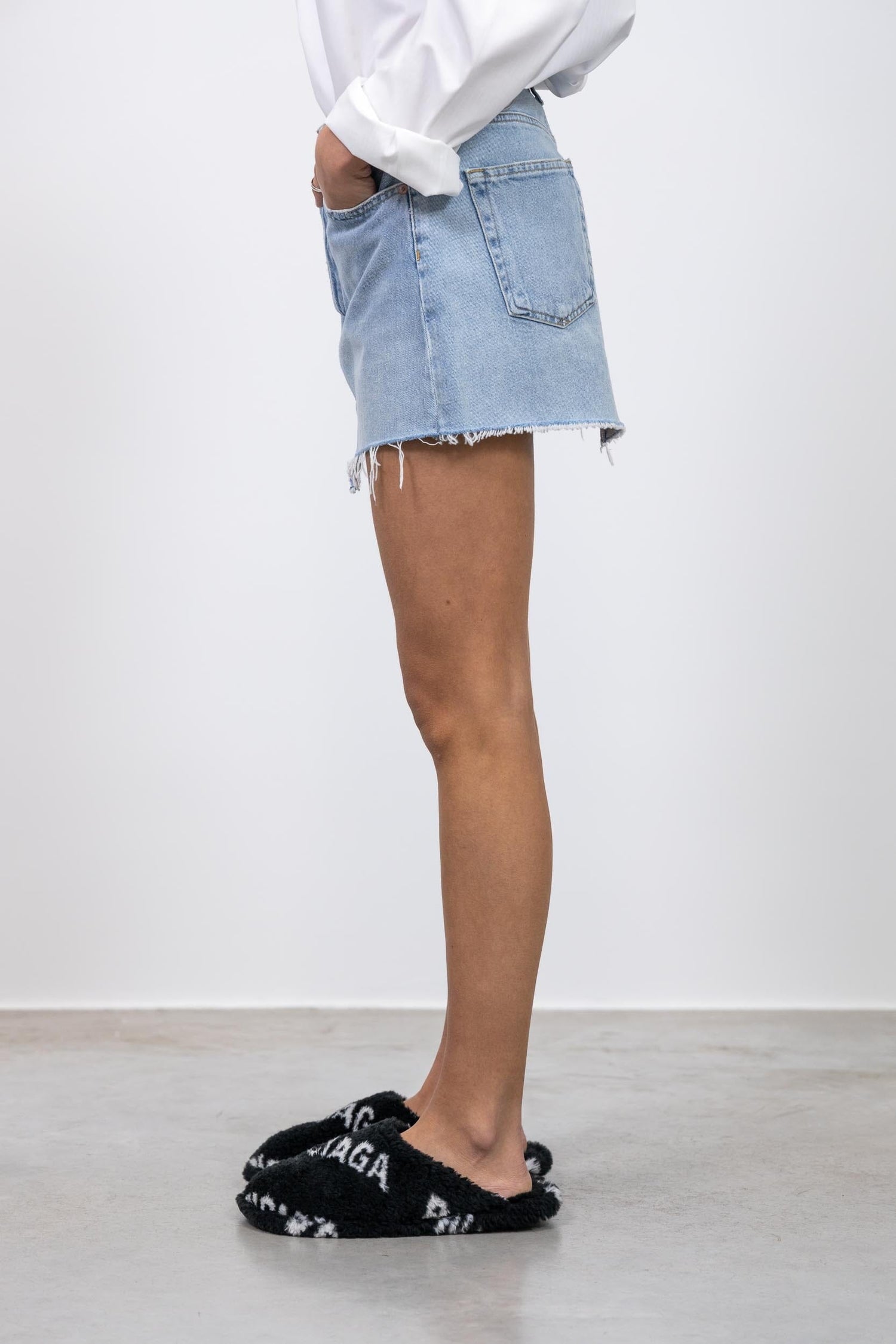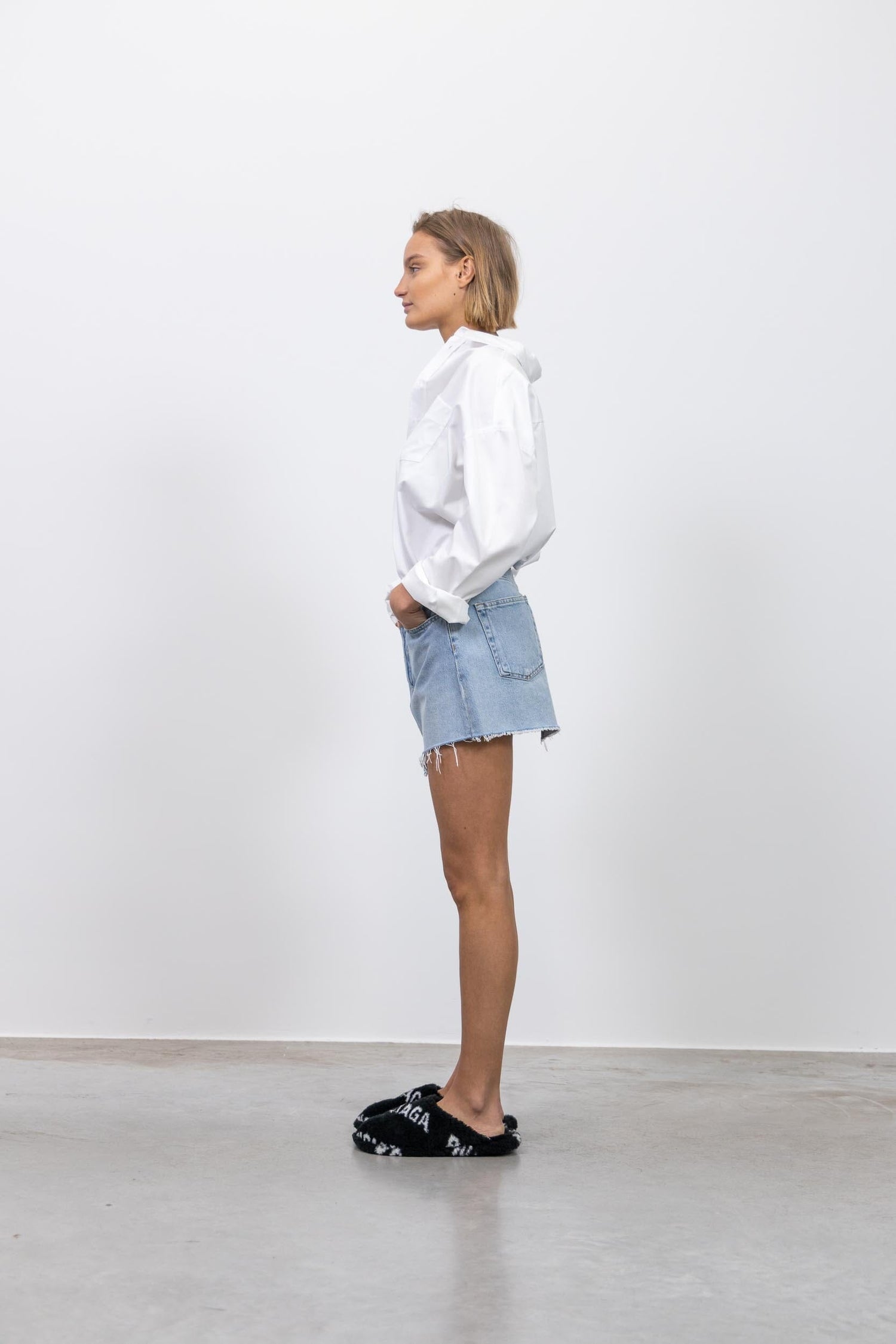 By agolde
PARKER MINI DENIM SKIRT
EDITOR'S WRITE-UP :
Crafted from the highest quality denim and detailed with an asymmetric silhouette, the PARKER MINI SKIRT is the perfect choice for a casual, yet fashionable look. Its mini length adds an edgy and fashion-forward element to any outfit.
Like Emily style it with our WENDERS oversized shirt.
DESCRIPTION :
Emily is wearing a size 25.
100% Organic cotton.