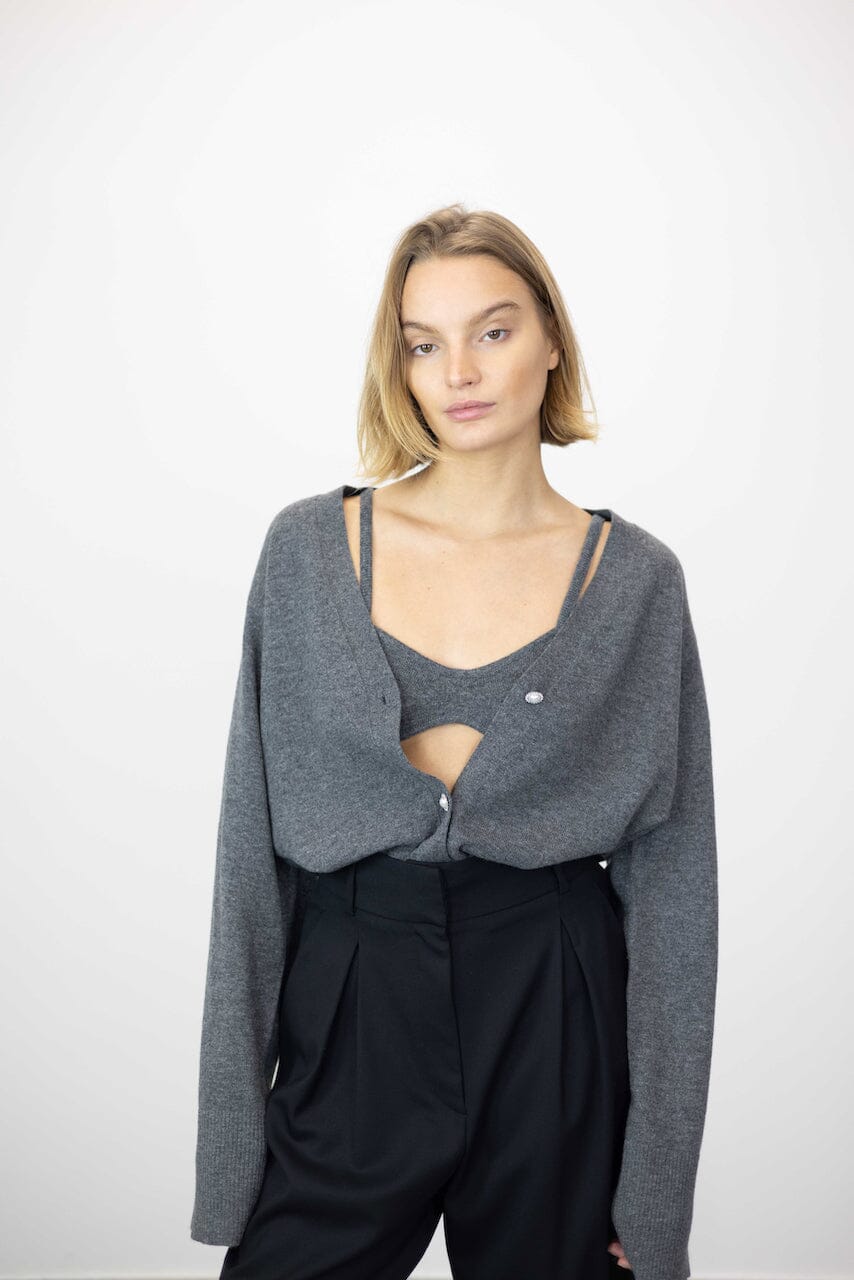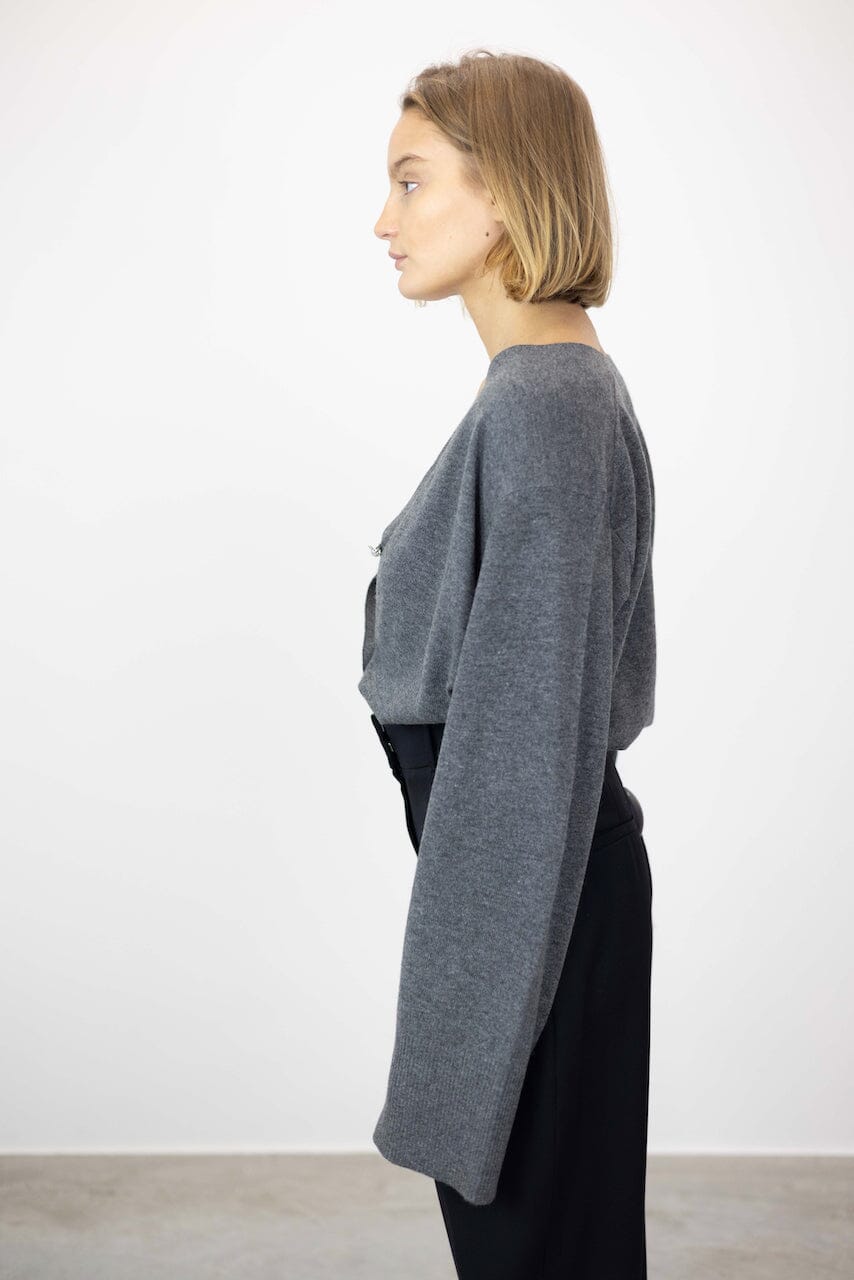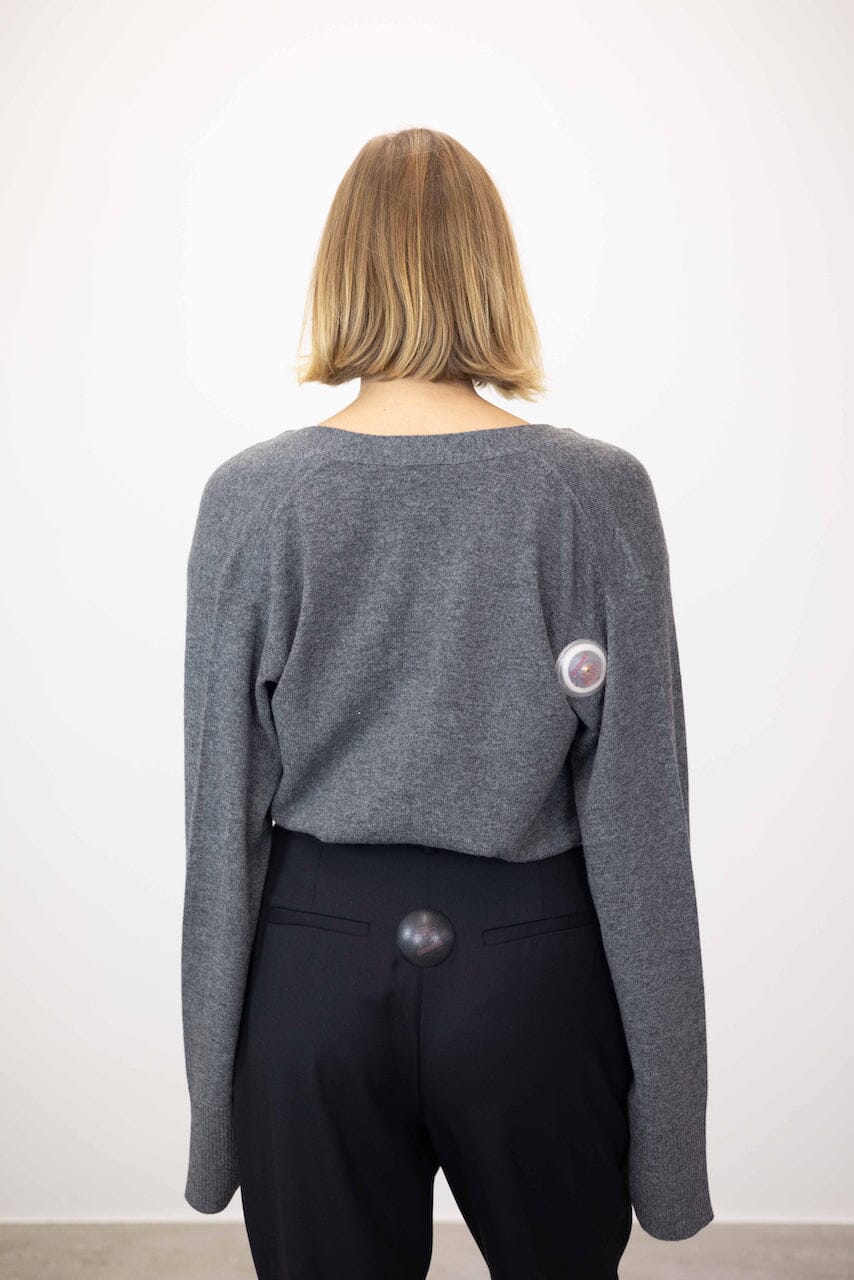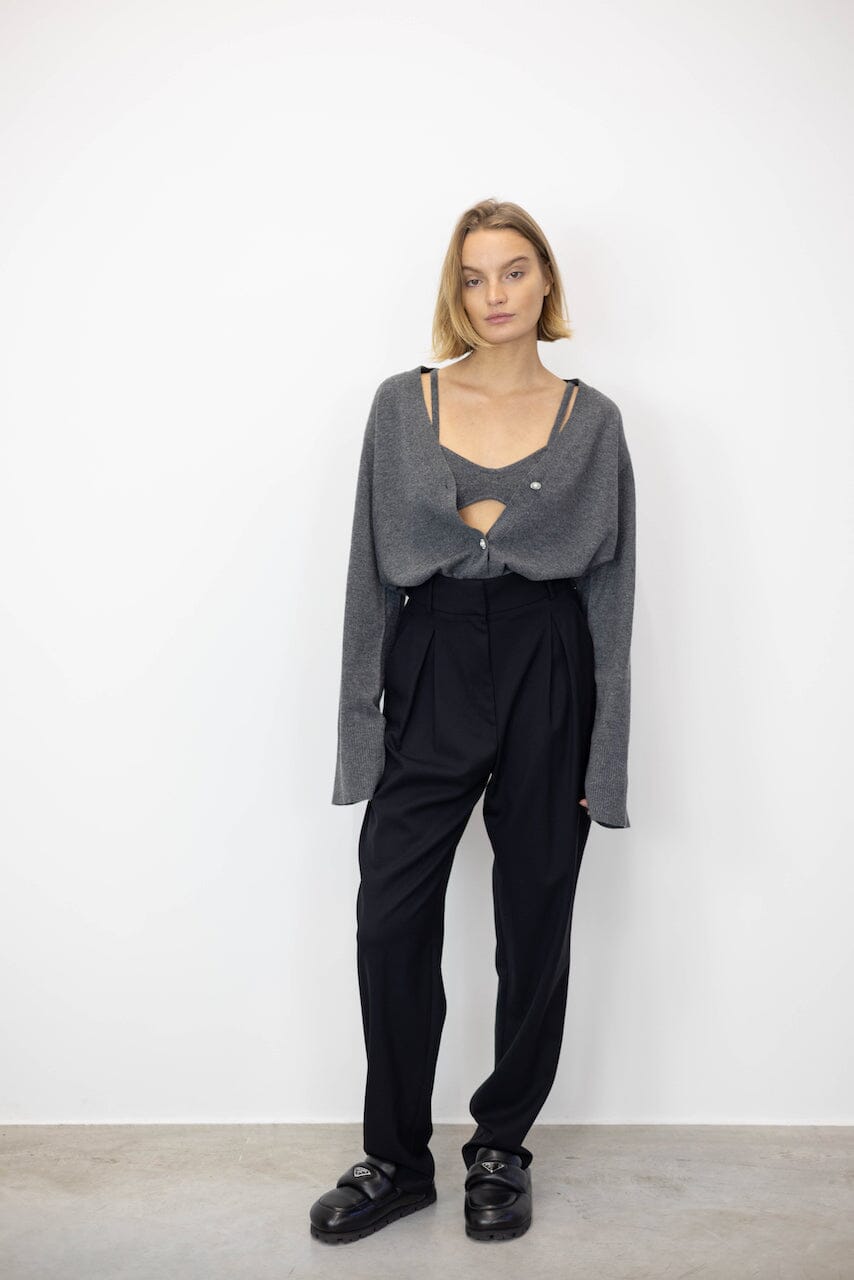 By designers remix
COSMO V NECK CARDIGAN WITH PEARL BUTTONS
EDITOR'S WRITE-UP :

This is cardigan has a very classic look and is easy to dress up and down – style it with a pair of jeans or the spencer pants.
Emily is wearing the cardigan with our COMO bra top.
DESCRIPTION :
Emily is wearing a size S.
95% Lambswool, 5% Cashmere.