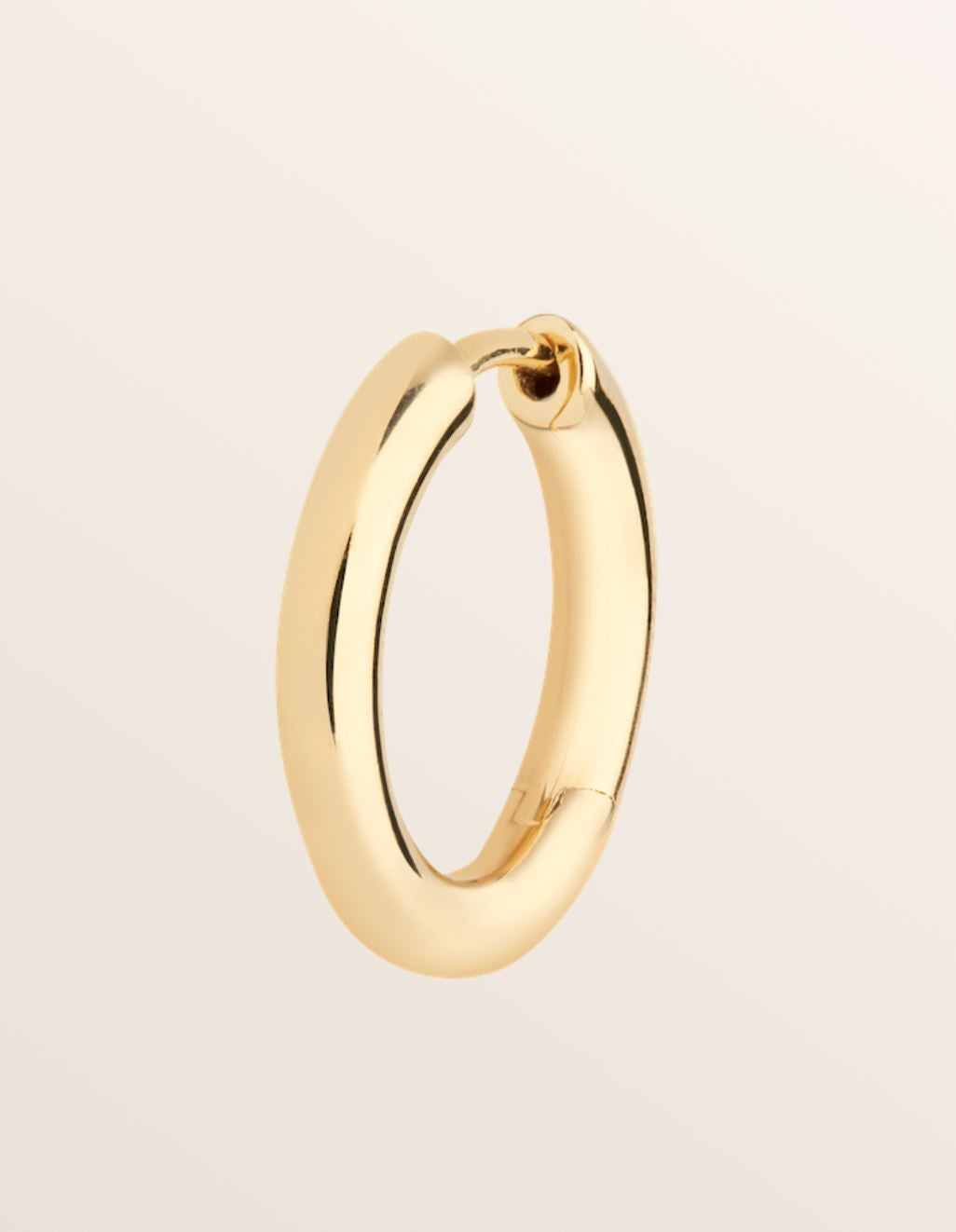 By maria black
MARCO 10 GOLD PLATED HUGGIE
EDITOR'S WRITE-UP :
A winner of everyone's hearts - the Marco Huggie. It's perfect on its own but also pairs well with other earrings and charms creating a more personalized look.
The MARCO is also available in size 6mm. 
DESCRIPTION :
Material: 925 Sterling Silver
Plating: 22K Gold Plating
Inner diameter: 10 mm.