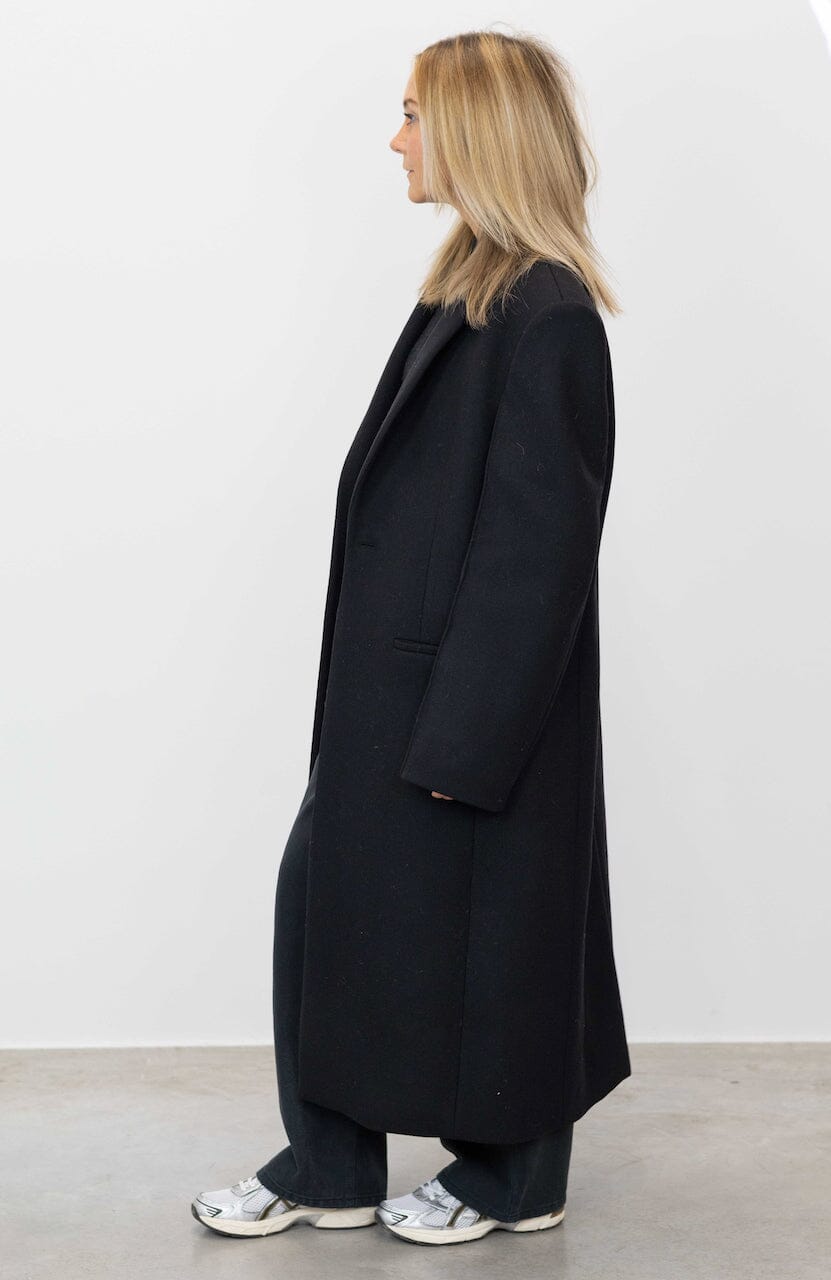 By rohe
UNISEX LONG TAILORED COAT
EDITOR'S WRITE-UP :
Crafted from a low-pilling wool-blend fabric, this unisex tailored coat is sure to become a wardrobe staple. Its tuxedo-inspired design features a sleek silhouette that adds sophistication to any outfit. Durable construction from Italian mill Manteco ensures comfort and longevity.
DESCRIPTION :
Candice is wearing a size S.
 77% virgin wool 23% polyamide.